About Us
Gaanaapriya Foundation is a registered Charitable Trust, as per Indian Trusts Act 1882. It is run as a not-for-profit organisation for the cause of Carnatic music.
---
Gaanapriya is actively engaged in organising recurring events such as music workshops & lectures, Rasikapriya award function and Sahityapriya (lyrics appreciation) series. It also supports other organisations of similar cause on request.
The trust solicits generous contributions from public to carry out its objectives. The trust has been registered under section 12A of the I.T. Act, registration number AABTG4439LE20211 dated 24-09-2021. All donations are eligible for tax exemption under 80G vide registration number AABTG4439LF20219 dated 24-09-2021.
Contributions can be made by cheque in the name of "Gaanapriya Foundation" and can be sent to the address of our Trust. Alternatively, donations can be made online using your UPI/BHIM mobile app by scanning our QR code
Our Objectives
Promote

---

Promote the understanding and appreciation of Carnatic Music by organizing workshops, lectures, seminars, concerts and competitions

Support

---

Support needy and /or destitute practitioners, teachers and other individuals who have rendered service to the promotion of Carnatic Music
Recognize

---

Recognize individuals for their service rendered to Carnatic music lovers all over the world by awarding suitable titles

Aid

---

Aid an individual or institution for their promotion of Carnatic Music education, knowledge and to incur expenditure in connection therewith.
Video Uploads
We upload all our programmes to our Youtube Channel. Visit our Youtube Channel for more videos and subscribe.
Our Trustees
---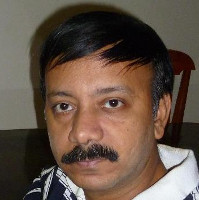 Sridharan Sankaran - Managing Trustee
Sridharan has a Masters degree in Computer Science from IIT Madras and currently works as a software professional with a multi national IT consulting firm. He is also a member of various national and international standards committees on AI. Sridharan co-administers Sangeethapriya website and co-moderates the associated discussion group. He is trained in playing mrudangam and violin.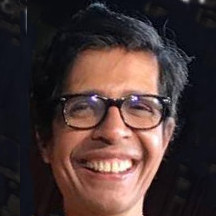 V. Kamakoti- Trustee
Dr V. Kamakoti is currently Director , IIT Madras, his specialization being Information security and computer architecture. He is also a member of the National Security Advisory Board. Being an ardent follower of Kanchi Math, he is also the Vice President of Adi Sankara Advaita Research Centre. On the music front, Kamakoti is trained on the violin in the lineage of Parur bani.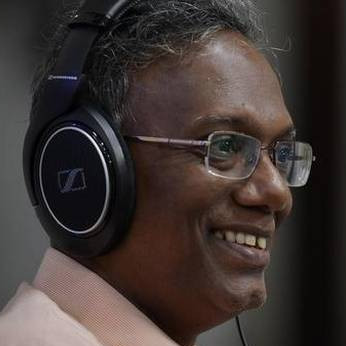 S.L. Narasimhan - Trustee
S.L. Narasimhan (Yessel) is a passionate music archivist, compulsive music listener, discerning marketing strategist, technology solution provider, connoisseur of fine arts, Tamil theatre, literature and food. He took over the tradition of collecting music at the age of 15, and over the last 3 decades, has an enviable collection of the finest music of the work. Realising that technology is the future for all fields he got himself involved with an online sharing portal to share his music collection. Yessel is now involved in digitally documenting the diminishing forms of Carnatic music and also our ancient scriptures involving eminent scholars.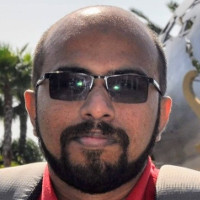 Bala Subramanian G - Trustee
Bala Subramanian G. (Bala) is a computer geek with a Masters in Computer science from BITS, Pilani. Passionate about music, Bala is a trained in playing mrudangam, kanjira and ghatam. Bala is more popular for his famous Your Tanpura. He currently works as Head of Engineering for a global technology solutions organisation.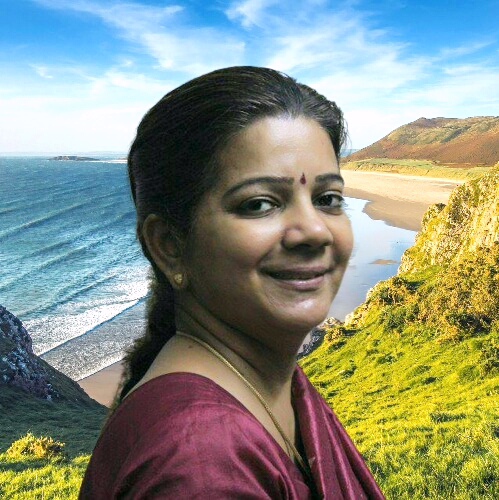 Sudha Sankaran - Trustee
With a masters degree in Sanskrit, Sudha is also a trained in Carnatic music, having learnt from Vidushi Nirmala Sundararajan and Vidwan B.M Sundaram. She teaches sanskrit and music in her spare time.
Privacy Policy
This Privacy Policy describes how your personal information is collected, stored, used, and shared when you visit or make a purchase from Gaanapriya Foundation's web site.

YOUR INFORMATION: WHAT DATA WE COLLECT

When you visit the Site, we automatically collect certain information about your device, including information about your device, web browser, IP address, time zone, and some of the cookies that are installed on your device. Additionally, as you browse the Site, we collect information about the individual web pages or products that you view, what websites or search terms referred you to the Site, and information about how you interact with the Site. We refer to this automatically-collected information as "Device Information."

HOW DO WE USE YOUR PERSONAL INFORMATION?

We use the Device Information generally to improve and optimize our Site (for example, by generating analytics about how our customers browse and interact with the Site, and to assess the effectiveness of our marketing and advertising campaigns).

We may also use Device Information that we collect to help us screen for potential risk and fraud (in particular, your IP address).

We use the Order Information that we collect generally to fulfill any orders placed through the Site. This includes processing your payment information, arranging for shipping, and providing you with order confirmations, invoices, and cancellation notices. In this process, we may use your contact details to contact you for any clarifications.

SHARING YOUR PERSONAL INFORMATION

We may share your personal information to a third-party organisation when we conduct event jointly with that organisation.

We may also share your Personally Identifiable Information to comply with applicable laws and regulations, to respond to a subpoena, search warrant or other lawful request for information we receive, or to otherwise protect our rights.

Finally, we may also share your Personally Identifiable Information to any successor pursuant to an asset sale, merger, consolidation, restructuring, reorganisation, liquidation or other similar transaction involvingGaanapriya Foundation

CHANGES

We may update this privacy policy from time to time in order to reflect, for example, changes to our practices or for other operational, legal or regulatory reasons.
Terms of Use
ACCEPTABLE WEBSITE USE
(A) Security Rules: Visitors are prohibited from violating or attempting to violate the security of this Web site, including, without limitation, (1) accessing data not intended for such user or logging into a server or account which the user is not authorised to access, (2) attempting to probe, scan or test the vulnerability of a system or network or to breach security or authentication measures without proper authorisation, (3) attempting to interfere with service to any user, host or network, including, without limitation, via means of submitting a virus or "Trojan horse" to the Website, overloading, "flooding", "mail bombing" or "crashing", or (4) sending unsolicited electronic mail, including promotions and/or advertising of products or services. Violations of system or network security may result in civil or criminal liability. The business and / or its associate entities will have the right to investigate occurrences that they suspect as involving such violations and will have the right to involve, and cooperate with, law enforcement authorities in prosecuting users who are involved in such violations.
(B) General Rules: Visitors may not use this website in order to transmit, distribute, store or destroy material (a) that could constitute or encourage conduct that would be considered a criminal offence or violate any applicable law or regulation, (b) in a manner that will infringe the copyright, trademark, trade secret or other intellectual property rights of others or violate the privacy or publicity of other personal rights of others, or (c) that is libellous, defamatory, pornographic, profane, obscene, threatening, abusive or hateful.
INDEMNITY
The user unilaterally agree to indemnify and hold harmless, without objection, the trust, its officers, directors, employees and agents from and against any claims, actions and/or demands and/or liabilities and/or losses and/or damages whatsoever arising from or resulting from their use of www.gaanapriya.in or their breach of the terms .
LIABILITY
User agrees that neither Gaanapriya Foundation trust nor its associated entities, trustees, officers or employee shall be liable for any direct or/and indirect or/and incidental or/and special or/and consequential or/and exemplary damages, resulting from the use or/and the inability to use the service or/and for cost of procurement of substitute goods or/and services or resulting from any goods or/and data or/and information or/and services purchased or/and obtained or/and messages received or/and transactions entered into through or/and from the service or/and resulting from unauthorized access to or/and alteration of user's transmissions or/and data or/and arising from any other matter relating to the service, including but not limited to, damages for loss of profits or/and use or/and data or other intangible, even if trust  has been advised of the possibility of such damages.


User further agrees that Gaanapriya Foundation shall not be liable for any damages arising from interruption, suspension or termination of service, including but not limited to direct or/and indirect or/and incidental or/and special consequential or/and exemplary damages, whether such interruption or/and suspension or/and termination was justified or not, negligent or intentional, inadvertent or advertent.


User agrees that Gaanapriya Foundation shall not be responsible or liable to user, or anyone, for the statements or conduct of any third party of the service. In sum, in no event shall Gaanapriya Foundation's total liability to the User for all damages or/and losses or/and causes of action exceed the amount paid by the User to Gaanapriya Foundation, if any, that is related to the cause of action.
Refund Policy
Gaanapriya understands that individual situations occur that may require you to cancel your registration to any of the events that we host. To cancel a registration, you must email us at gaanapriya.foundation@gmail.com. Please provide additional details such as your registration confirmation number, name, phone number etc that identifies you uniquely. Upon receipt of your cancellation notice, we will process your request and send you an email confirming your cancellation.

Cancellations more than 48 hours from the scheduled event start time will receive a refund for any registration fees collected. We're sorry, but last-minute cancellations (less than 48 hours from the scheduled event start time) or no-shows are ineligible for refunds.

Gaanapriya , at its sole discretion, may choose to cancel an event for any reason. In this case, we will notify you via the email address and/or telephone number provided at registration. Gaanapriya will refund full registration fees within 7-10 business days of an event's cancellation.

Gaanapriya reserves the right to deny admission to any event attendee it believes does not meet the qualifications to attend and/or provided incorrect information during registration. Any attendee may be asked to leave the event for any reason, such as exhibiting unruly or disruptive behavior. There will be no refunds to anyone in these circumstances.
Contact Us
Gaanapriya Foundation
Old Number 19, New No 8, 1st Cross Street,
C.I.T Colony, Mylapore,
Chennai - 600004
Email:
gaanapriya.foundation@gmail.com
Phone: +91 9282132311